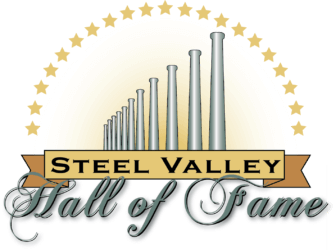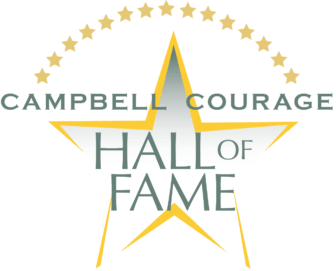 The Steel Valley Hall of Fame began in 2008 as an effort to honor current and former historical and contemporary residents of the Steel Valley who have achieved outstanding accomplishments in the arts, sciences, sports, business, and community service.  The 2020 class will be the fourth class inducted into the Steel Valley Hall of Fame.
The Campbell Courage Award began in 2011. This award was started by Bill Campbell in honor of his brother, Jim Campbell.  The award honors a local sports individual who made an outstanding contribution to his/her community impacting countless individuals. The Campbell Courage Award was previously housed at the Heinz History Center. Because the Campbell family are natives of Homestead, it brings special meaning and pride to the residents of the Steel Valley to host this prestigious award alongside the Steel Valley Hall of Fame inductees.
2021 Steel Valley Hall of Fame

Betty Davis
Betty Mabry Davis is a singer, songwriter, and music producer from Homestead, PA. Her album credits for Just Sunshine and Island Records include Betty Davis, They Say I'm Different, Nasty Gal, and Is This Love or Desire?  After graduating from New York's Fashion Institute of Technology, she wrote songs for the Chambers Brothers and the Commodores and recorded with Hugh Masekela and Miles Davis for Columbia Records. In the late 60s, as a model for Wilhelmina, Ms. Davis was featured in Ebony and Seventeen and worked for designers Halston, Betsey Johnson, Norma Kamali, and Stephen Burrows. Her music has been featured in the television series Orange Is the New Black, Girlboss, Mixed-ish, and High Fidelity. In 2022, Light in the Attic Records will reissue Ms. Davis's final studio album, Crashin' from Passion.

Ed McCallister
Ed McCallister started his career with bachelor's degree from St. Francis University. Since joining UPMC, he supported the company during an intense period of growth from 20 hospitals to over 40 hospitals. He is the founder and executive sponsor of UPMC's Women in IT initiative, which aims to inspire, empower, and promote female technology career paths at UPMC and in the community. Ed helped to build the systems that support the Health Plan's national reputation for outstanding customer service, as recognized by the JD Power Customer Service Award. He currently serves on the boards of the Pittsburgh Technology Council, the Greater Pittsburgh Food Bank, the Involta Healthcare Advisory Board, and the Allscripts Strategic Client Advisory Council.

"Father Nick" Mastrangelo
Father Nick has been a priest with the Pittsburgh Diocese for 56 years.  He attended St. Fidelis College and Seminary in Butler, and St. Mary Seminary in Baltimore.  Father Nick serves as the Parochial Vicar Master Catechist for the Diocese of Pittsburgh, and is the Chaplain for the Pittsburgh EMS.  Father Nick is the pastor at St. Thomas the Apostle Church.
Father Nick is affectionally known throughout the Steel Valley area.   He has attended sporting events for our students and has prayed with them before games.   He attends the Christmas Light Up nights, Memorial Day services, and visits the local schools.   Father Nick is very involved in St. Theresa's School and the ministry at St. Thomas the Apostle Church.

The late Ray Saunders
Reverend Ray Saunders graduated from Penn State University and was 3-year starter on the men's basketball team-Class of 1966. He became a Presbyterian minister after being ordained from the Pittsburgh Theological Seminary-Master of Divinity.  He was a chaplain during his time in Vietnam. When he returned to the states, he gave his time to the Steel Valley Youth Ministry and became the Young Life International Youth Ministry Director in the Steel Valley Area from1972-2009. He served the Steel Valley Area in ministry for over 40 years. Through this role, he developed relationships with thousands of teenagers, adult volunteers, and community members with the mission of sharing the good news of Jesus Christ to teenagers. Reverend Saunders passed away in 2009.

Nick Markoff
Nick 'Chief' Markoff is a graduate of the United States Naval Academy, the Naval Jet Pilot School, and American University. He holds a BS in Engineering and a Masters Degree in Education. He excelled in football while playing for the Navy and holds the longest touchdown pass from Roger Staubach in the 1962 classic Army Navy game. He retired as a Captain from the US Navy.  As a teacher and coach, he was a semi finalist for the 'Teacher in Space' program.   He has served as teacher and athletic director of an athletic program at Maret School in MD. He generously spends his retirement time at Valley Mill Camp for children and overseeing his sons direct Cavella Outdoors.  He honors his Bulgarian heritage by dancing with his family and remembering his grandparents, who founded the BMNEEC in West Homestead.

Jess Strom
During her high school years at Steel Valley, Jess Strom was a two-sport standout. She finished her basketball career as one of the top scorers in WPIAL history with 2,840 points and was a two-time Pittsburgh Post-Gazette Fabulous 5 selection. Strom was also a standout soccer player, registering a then-WPIAL record 205 goals in her career. She completed her studies at Penn State University, and Graduate work at California University of Pennsylvania.   Strom is now in her 10th season as head coach and 15th overall as a member of the Cal U coaching staff. She has led the Vulcans to a 212-61 overall record as head coach, highlighted by the 2015 NCAA National Championship. She is tied for first in school history in career victories and has guided Cal U to a 13-5 record in seven NCAA Tournament appearances, advancing to at least the Atlantic Regional Championship four times. During her time with the program, Cal U has made 12 NCAA Tournament appearances and advanced to the Elite Eight three times.
1983 Steel Valley High School Track Team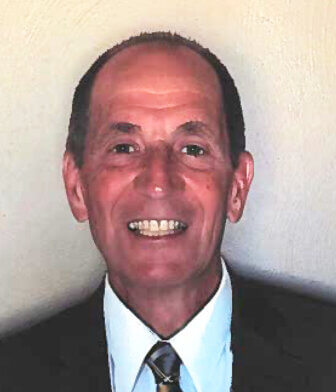 Rick Dunmire, Coach, attended Slippery Rock University and held the position of Health and Physical Education teacher for 37 years in the Steel Valley School District.  During those years, he coached many different sports, on many different levels, and secured winning championships at the Middle School, 9th Grade, and Varsity Levels. 
His success as a coach saw the Cross Country Teams of 1975,76 combined for 18 Dual Meet Wins, which still stands as a school record; the 1983 Boy's Track Team which captured the Pennsylvania AAA State Championship and was the last W.P.I.A.L. team to win an outright State Championship in the state's largest classification, and is one of the great large meet teams in state history; and in 2002, Steel Valley won the Boy's W.P.I.A.L AAA Basketball Championship, which was the first in school history.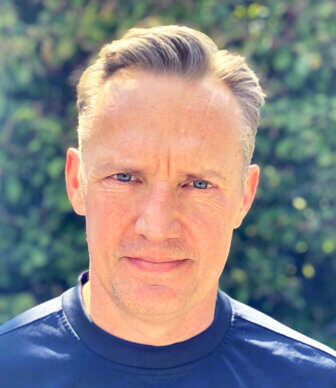 Brad Jones attended Georgia Tech on a football scholarship. He was a 3-year letterman in track and football.  Currently, he is the vice-president of Irvine Access Floors, Inc.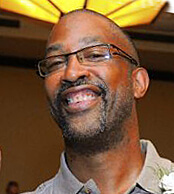 Clinton Davis is 7 time PIAA State Champion, currently holding PIAA records for the 200 and 400 meter races. He attended University of Pittsburgh and is proud of the football and track records set in 1983. He ran in the Penn Relays; competed in the Mobile Grand Prix at Madison Square Garden, winning the 400 meter. Track&Field News – 1983 Athlete of the Year.  Currently, he is the manager at At Home store in Monroeville.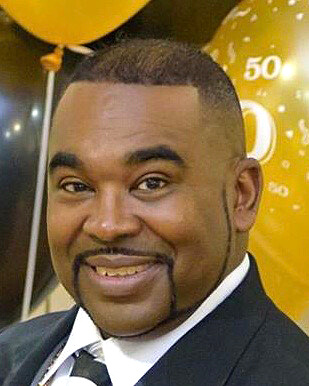 Dion Womack attended Slippery Rock, Apex School of Theology, and the Dueham School of Optometry.  Currently, he is serving as Second Vice President of the Church of God and True Holiness.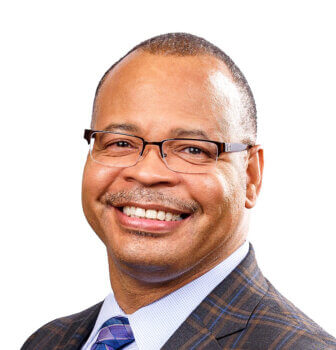 Duane M. Dutrieuille holds a Master of Education and a BA in Sociology from the University of Minnesota. He was a 3-year football defensive back starter at the University. He is the Principal of Hazel Park Preparatory Academy.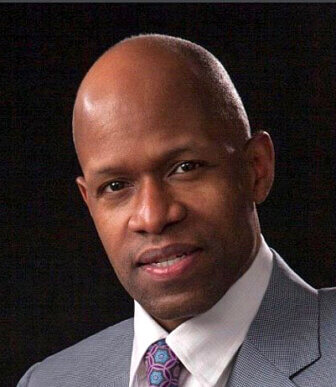 Embrey Williams resides in Tokyo, Japan. He attended Defense Mapping School (Army). He is the owner / CEO of Guardian Angel Professional Services,  Corporate TMIS (a Japanese corporation), Embrey International School of Performing Arts, Embrey Language Academy, Chief Instructor of Wing Chun Kung Fu Assoc. Japan.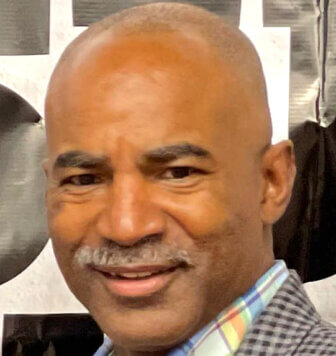 Melvin Anderson was 4-year starter at wide receiver and record holder at the University of Minnesota from 1983 to 1986 and played professionally with his hometown Pittsburgh Steelers in the 1987. In 1989, he started Maximum Multi-Services Corp, a commercial building management and cleaning company. In addition, in 1999 he started a nonprofit organization, Youth & Families Determined to Succeed, Inc. a leading health & wellness and nationally ranked track & field club team which he hopes to someday start in Homestead.
Campbell Courage Award

George Novak
George Novak attended Georgia Tech on a football scholarship. He graduated with a degree in Industrial Management. In 1972, he became a math teacher and football coach at Steel Valley. In 1987, he was hired as football coach and athletic director with the newly formed Woodland Hills school district. His accomplishments include 6 WPIAL championships, 3 state runner-up, 15 conference championships, PA Coach of the Year Honors, Runner-up for Don Shula National Coach of the year. He is one of only 3 coaches to win more than 300 games. He has been inducted into the East Boros, the Tick Cloherty Western Chapter of PA, PA Football Coaches, and the WPIAL Hall of Fame.