Update from the Carnegie of Homestead
for limited services: In accordance to Allegheny County stay at home advisory 11/18/20
Slow and Steady….We want to do it right, and be safe, for our staff and our community.
 we regret we can't be open for full services, we are happy to provide essential needs to you.
Library hours and services:   M-W: 10-6,   T-Th:  10-7 ,  F-S 10-5
Limited, in-person services. Short visits for vital services only.  Browse, check out books, DVDs and audiobooks. Make copies, send faxes, print documents.  No computer use at this time. No in-person programming, newspapers/magazines/toys/at this time.
Minors must be accompanied by an adult over 18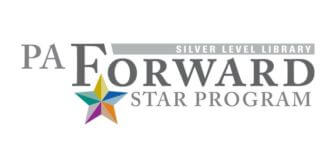 The Carnegie Library of Homestead is your library, here to enrich the community through creating opportunities for people to connect with each other, with information, and with the world. Library cards are free to residents, expire every two years, and are able to be used at any of the 43 libraries that are members of the Allegheny County Library Association.